Sketches of the suicide bomber who blew himself up at the Jamia Masjid in Qissa Khawani Bazaar in Peshawar have been drawn.
Talking to Geo News, SSP Operations Haroon Rasheed said that sketches of the suicide bomber have been prepared and body parts of the attacker have been collected.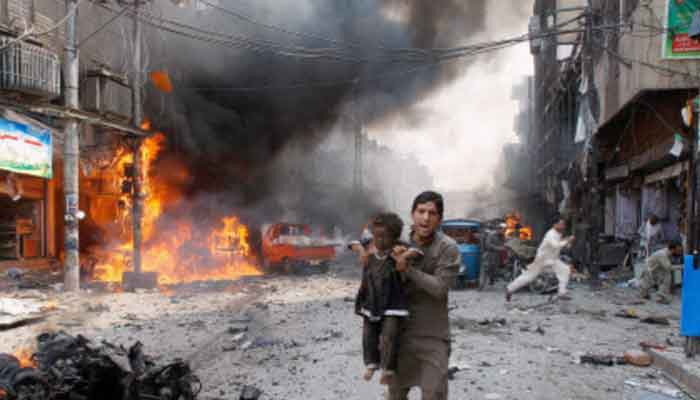 It may be recalled that 57 people were martyred and more than 100 injured in a suicide blast at the Jamia Masjid during Friday prayers in Qissa Khawani Bazaar of Peshawar yesterday.
CCTV footage of the Peshawar suicide attack also surfaced, showing a man dressed in black walking towards a mosque.