Pakistani actress loses heart over PML-N vice president Maryam Nawaz's son Junaid Safdar
Emerging Pakistani actress and make-up artist Zoya Nasir has admitted that she likes Junaid Safdar.
Recently, the actress had a question and answer session on her Instagram account in which her fans asked unique and unique questions.
One user asked who is your crush? In response to a question,
Zoya Nasir
shared a photo of Junaid Safdar's marriage.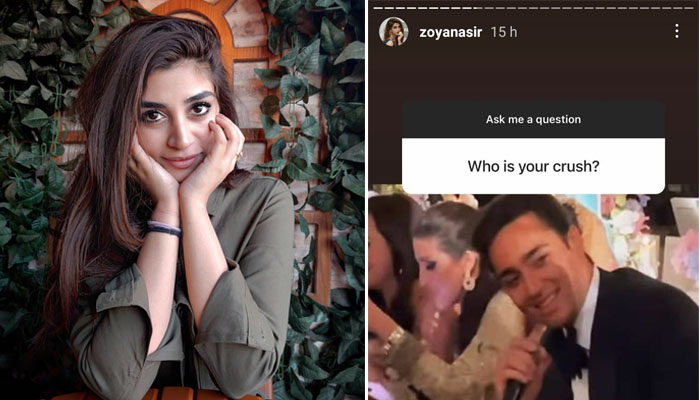 This picture is of the time when Junaid Safdar sang in the marriage ceremony whose video was being adorned on social media for many days.