Any resident of the UAE and holders of all types of visas, including residency and employment documents from India, are now allowed to travel to Dubai, the airlines have confirmed.
Authorities confirmed this week that travelers from any country can apply for a visitor's visa to the UAE, provided they are fully vaccinated with a WHO-approved shot.
The move affects travelers from 14 countries, from which travel to the UAE was banned earlier this year, including India, Pakistan and Bangladesh, due to concerns about the growing coronavirus.
There are many who have recently got jobs or who have sponsored their families so the husband has got residency and is waiting for his wife and kids to come to the UAE. Godly Babukutty, Epic Travel
Until now, only residents were allowed to return to the UAE from these countries and had to be vaccinated in the UAE to qualify.
Dubai, which regulates its immigration and coronavirus laws, does not require residents to be vaccinated for repatriation.
In a letter to travel agents in the UAE on Monday, Air India confirmed that any visa holder can now obtain permission to travel to Dubai.
Residents must first obtain approval from the Federal Authority for Identity and Citizenship (ICA) or the General Directorate of Residency and Foreign Affairs before being allowed to travel.
The airline said the rule does not apply to tourists.
Emirates Airlines has confirmed that UAE nationals can now land in Dubai with any visa issued in the UAE.
"As per the current update, all UAE residents, newly issued residence or employment visas, short stay/long-stay visa, visit visa, visa on arrival will be accepted for travel to Dubai. Passengers traveling with a UAE Resident visa must have GDRFA or ICA approval,".
All persons traveling to the UAE from previously banned countries must present a Negative Cowed 19 Test Certificate issued within 48 hours of their flight.
They will also have to take a high-speed PCR test at the airport within six hours of departure.
The Dubai Civil Aviation Authority has issued re-entry instructions to all airlines for all visas from August 30.
Residents welcomed the news that tourist visas would once again be open to travelers from 14 countries and said the move would help reunite families who were banned from traveling for the first time in April and have separated from them.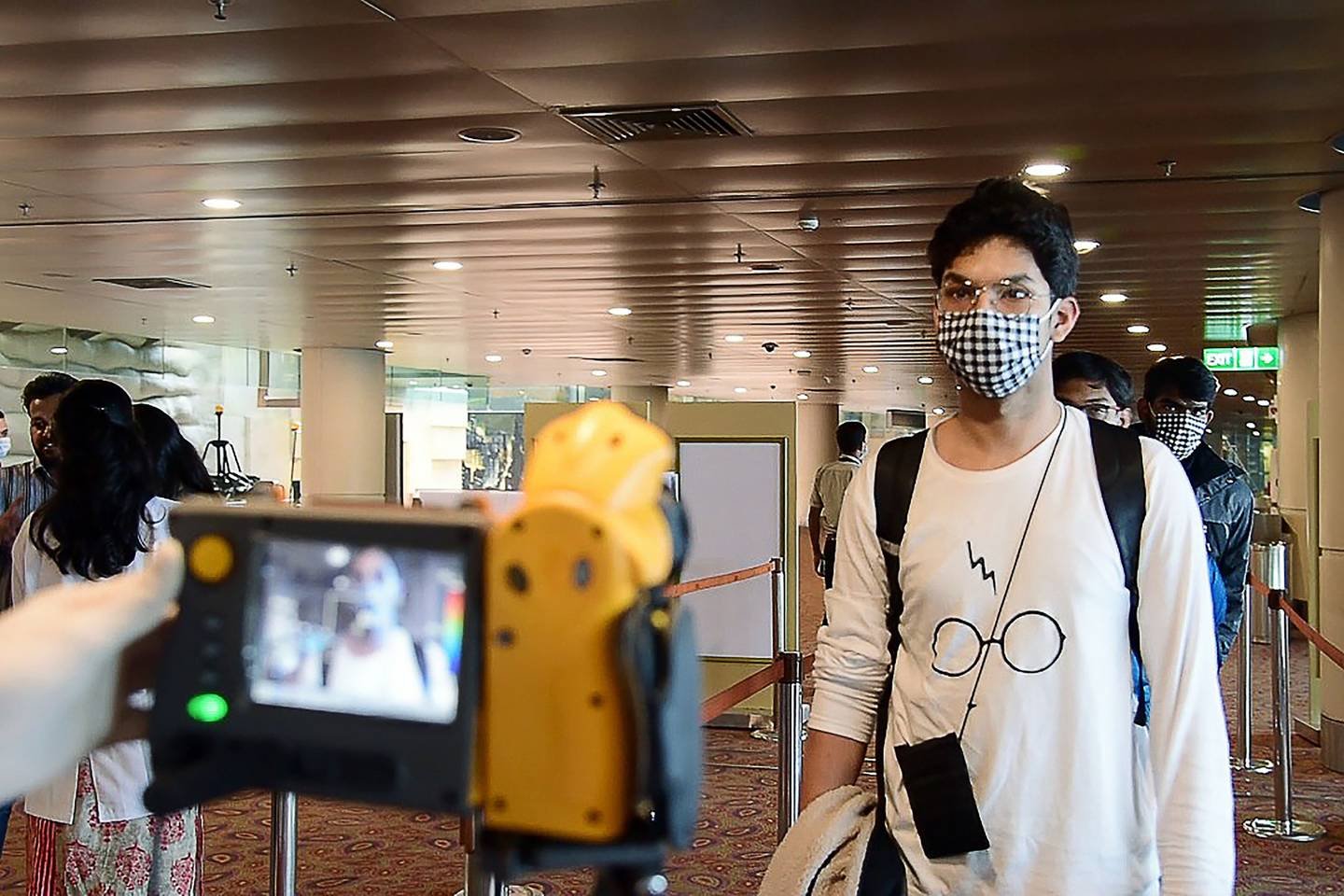 Fabian Salmon aims to book his parents the first flight from Kochi, Kerala to Dubai to help take care of his 1-year-old son Abram.
He usually meets with his parents or mother-in-law throughout the year and prefers to leave the child with the family instead of the nanny.
"We have heard the good news that visas have been opened, so we will try to bring our parents to Dubai on the first flight," said the 30-year-old.
"We have an urgent requirement for them to help take care of our baby."
His wife works as a nurse and took time to take care of the baby when his mother went to India last month.
Abrams started day care for the first time on Monday and Mr Solomon was anxious after receiving phone calls that the baby would not stop crying.
"We've never left him with a nanny before. There's always a family at home. He's a stranger and he's very upset when I hear him crying."
Others hope the announcement will open the door for wives and children to join the UAE.
This is not only for tourists but also for new resident visa holders. There are many who have recently found jobs or who have supported their families so the husband has found accommodation and is waiting for his wife and children to come to the UAE.
"It will mean a lot to these families."
"Dubai has made strides ever since the pandemic started, with a forward-facing perspective on preventative measures.