Pakistani actress Hamaimah Malik has threatened legal action against social media pages for spreading fake photos of her.
A screenshot of actress
Hamaimah Malik's
Instagram story has gone viral on social media in which she said that some of her pictures are being edited in vain and spread on the internet.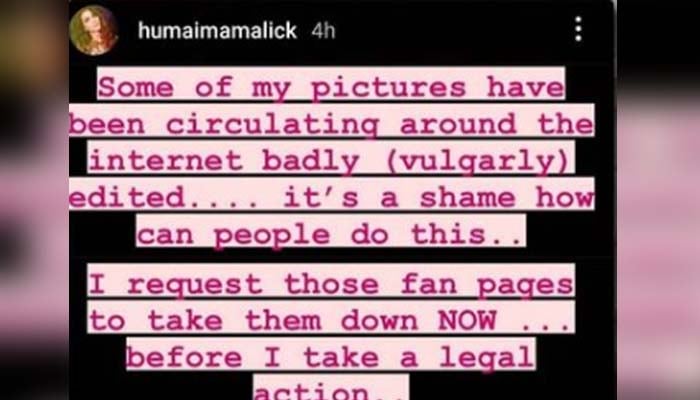 Hamaimah said that this is a very shameful act, how can anyone do that?
The actress requested her fan pages on
social media
to please delete these photos, otherwise I will take legal action against her.